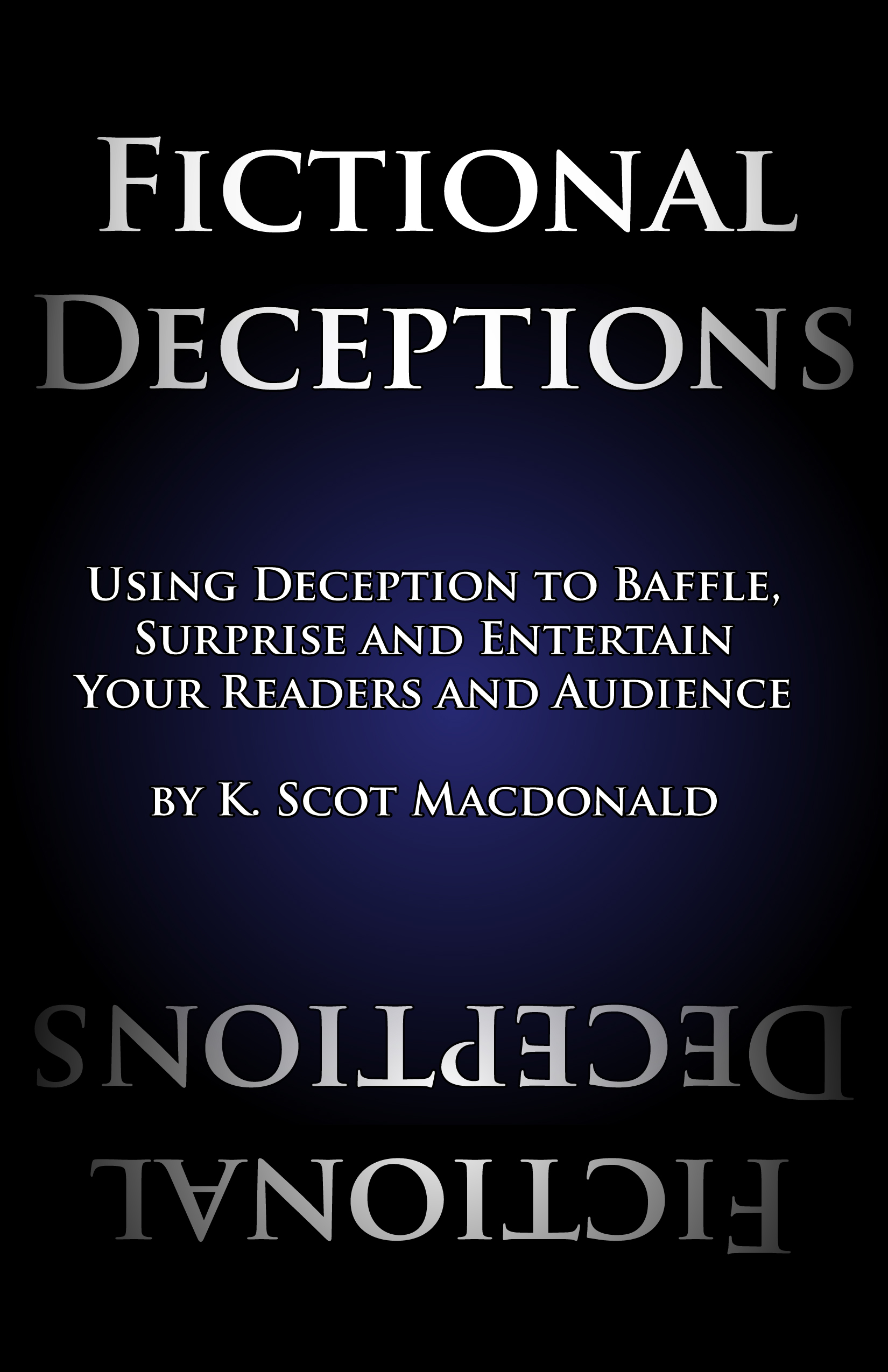 How to Use Deception to Baffle, Surprise and Entertain Your Readers or Audience
Surprise, suspense and entertaining plot twists are crucial to all fiction, and deception is the key to all three. Where's a law-abiding, morally upstanding writer to turn for lessons on the principles of deception, the fine art of misdirection, and the ins and outs of obfuscation? Drawing lessons from more than 200 novels, plays and films, as well as from con-men, magicians, spies and generals, Fictional Deceptions shows you how to use the 7 principles and 10 techniques of deception to baffle, mislead and surprise your audience, which will most certainly entertain them.
K. Scot Macdonald has a PhD in International Relations from the University of Southern California, which included the study of, and research about, the use of deception in espionage, war and diplomacy. He was an adjunct professor at the University of Southern California and has guest lectured at Chapman University (CA), the University of Nevada, Reno, and California State University, San Bernardino. He is the author of five novels and four non-fiction books.
Buy it today at Amazon.com.